MODE:Online

Metaverse, My Room, and Ranking Function
From the title menu "Online", players can access the "R Park" where they can interact with other players, go to "My Room," and view their world ranking.
This page explains the submenus in the mode.
R Park
Move to the metaverse space where all kinds of players get together.
The "R Park" also serves as a lobby for the "Competitive Stage", where players compete with other players for scores in real time.
You can interact with other players using text chat, symbol chat, and gestures.
Please drop by between stage plays to take a break.
*Multiplayer in the R Park will go live with a future update.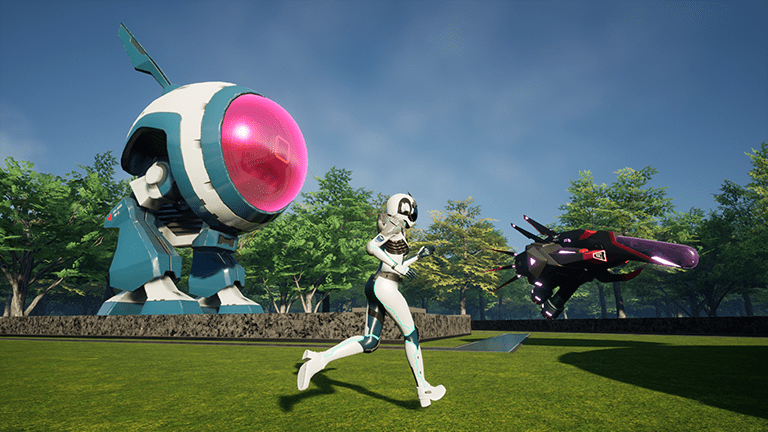 My Room
Move to "My Room", a room for you, the player.
In this room, you can place your customized ship on the pedestal.
You can also change the decor of the room.
In addition, you can invite your friends.
Why don't you show your friends your ship and room that you have customized with passion and care?
* The friend invitation feature will go live with a future update.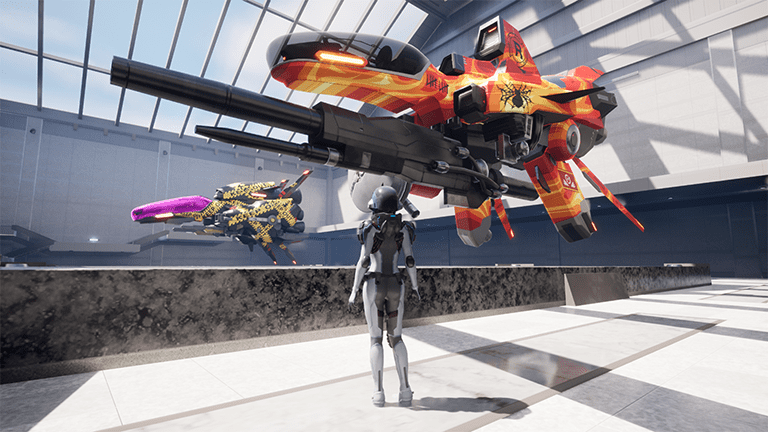 World Rankings
You can view the score rankings of players from all over the world.
The leaderboard displays information such as ranking, score, and craft used for players registered in the World Rankings.
The rankings are divided into two categories: the total score for the main gameplay and the score for each stage.
Also, there are "total" and "monthly" categories, and you can check the ranking for each period.
You can view these rankings in-game and on the official website.
* This feature will go live with a future update.