OTHER MODES

Options, Shop, In-game Manual, etc.
There are various other modes than those introduced so far, such as "Options," where you can set options for the game, and "Shop," where you can buy and sell items.
This section explains other modes we have yet to introduce.
Options
You can set various options for the game.
There are three categories which you can adjust for different purposes.
Please change the settings to suit your gaming style.
[System]
You can change the language, screen brightness, and other features for playing the game.
[Sounds]
You can adjust the volume of background music and sound effects, change the voice language, and configure other settings related to sound.
[Controls]
You can perform key configurations (key and button assignments) for the controller.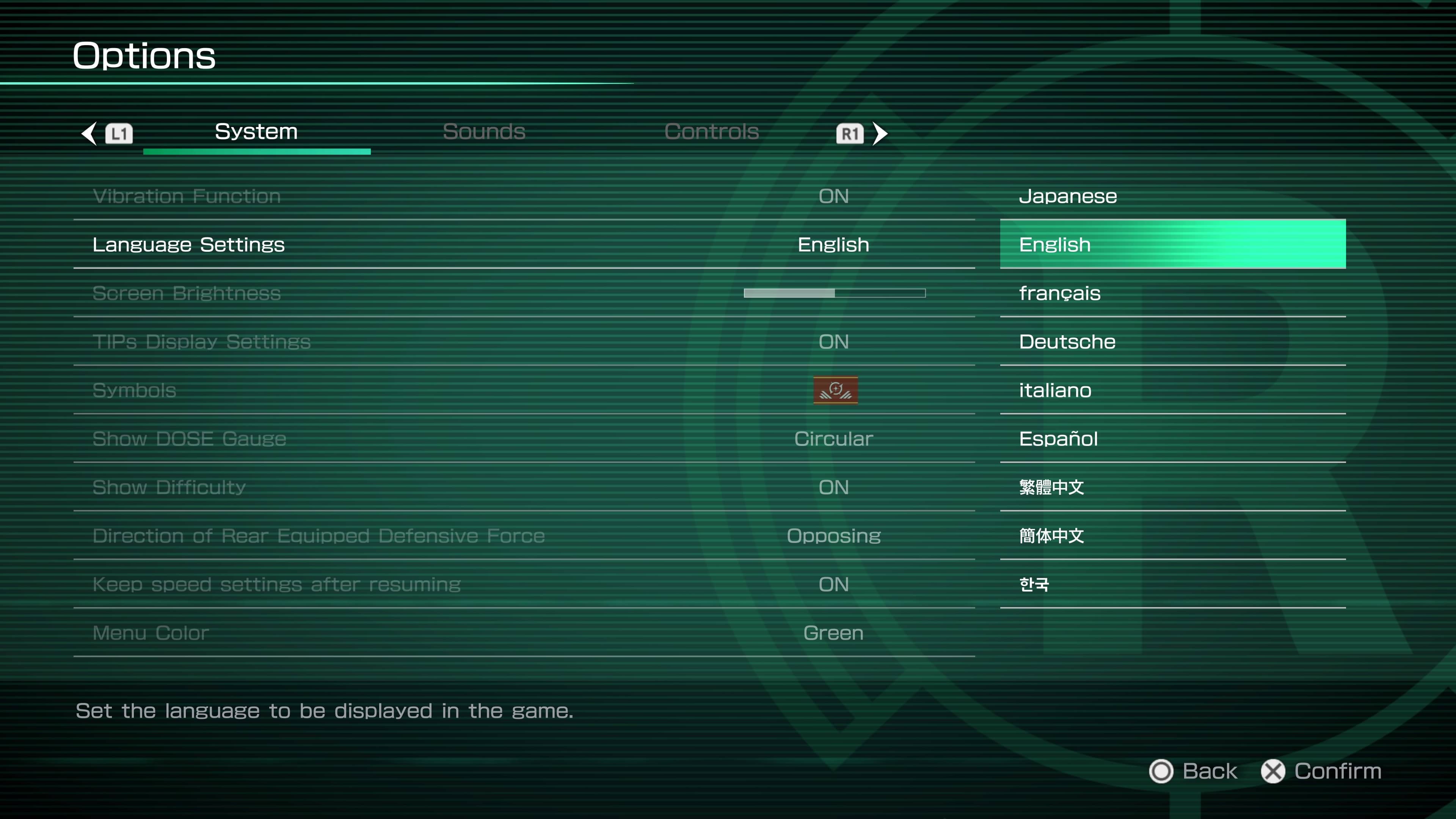 Shop
You can purchase various items using "Rpt (R-Points)," development funds you've earned by playing the game.
The items range from decals and outfits to development resources.
The more conditions you fulfill in the game, the more items there will be for you to buy.
You can also buy the ticket to activate the "Difficulty Advanced Settings" subfunctions from the Shop.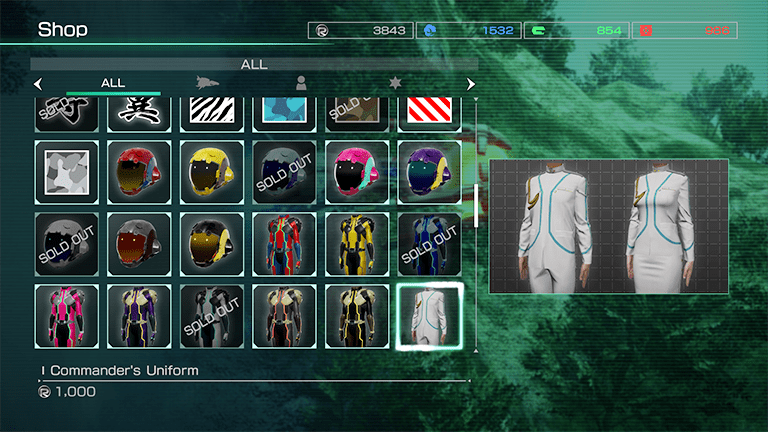 In the Shop, you can check the number of resources and items (tickets) you currently have.
If you have resources or items (tickets) you do not need, you can sell them and receive Rpt.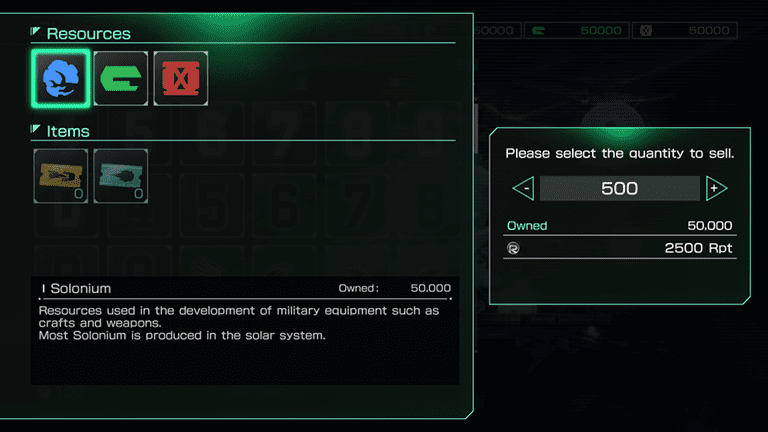 R Manual
You can view instructions on how to operate your craft and the techniques, as well as explanations on the development and registration of your craft.
Please refer to them to improve your battle results.
You can also view the "Craft History" of each craft.
You need to develop a specific craft to unlock the "Craft History".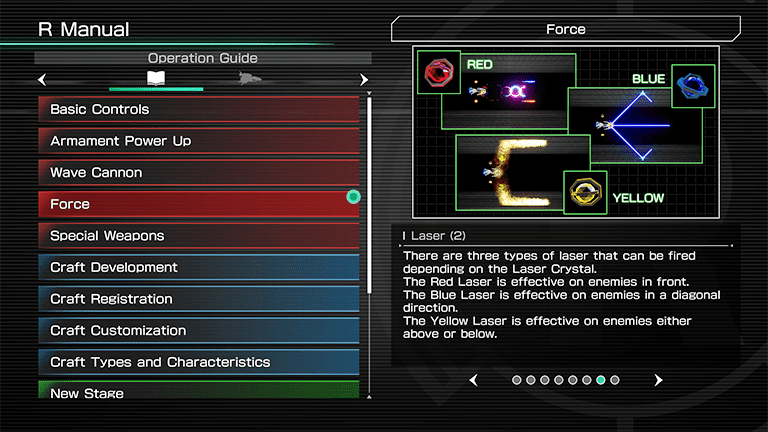 You can also sort and narrow down items by criteria on the Craft History page.
Please use this page to find your favorite ship.
*For more information about the Craft History, please visit Granzella's official "note" account.
https://note.com/granzella/m/m2586dbbe5d9d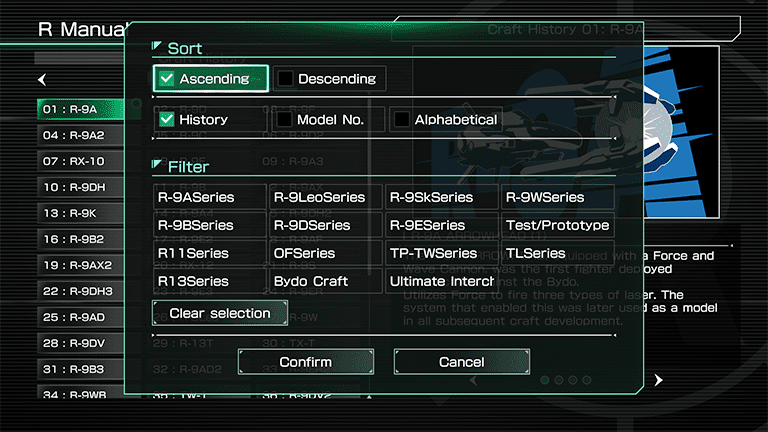 Special
You can edit the game title. If you don't like the title "R-Type Final 3 Evolved" or want to have fun naming it with your unique worldview, please change it.