DOWNLOADABLE CONTENTS
Additional Content
"R-Type Final 3 Evolved" offers a variety of additional content to expand the scope of play.
This section shows what additional content we have in store for you.
Additional Stage DLC
The paid additional content will let you play "homage stages", which are based on stages that appeared in the past "R-Type" series and related works, recreated with the current technology.
This is an excellent option if you have played past titles or want to play a wider variety of stages.
Additional Player Ship DLC
This content gives you access to new player ships not included in the base game.
Some content comes with development resources and outfits.
Some ships can be downloaded free of charge, so this is an excellent option for those without many ships available for use.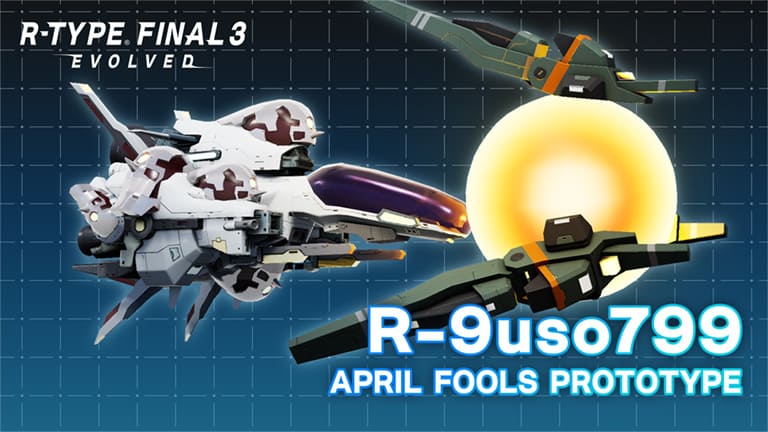 Resources DLC
The DLC includes resources needed for craft development, R-points you can use in the Shop, and "tickets" to reduce the game's difficulty level.
Some are available for free, so please take advantage of them.